Wishing I was in NYC right now …
Reasons to get an E-3 visa and move to New York, no. 73: the new, shiny, and enormous Apple store that never closes.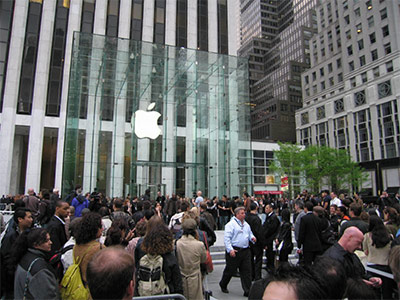 photo by ultrahi
Although I'd probably never buy anything from it, that glass cube is just so very cool!
(In other Apple news, the new TV ads must be up there with the best they've ever done — so much so that CAD's spoofed them, albeit with a tired and easily-disproven line. Also, I must admit to being very tempted by the new MacBooks …)