Why we should be worried about global warming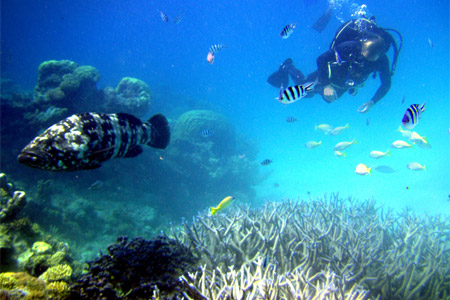 One of the many ecosystems in danger; photo by Laurence Grayson
The resilience of many ecosystems is likely to be exceeded this century by an unprecedented combination of climate change, associated disturbances (e.g., flooding, drought, wildfire, insects, ocean acidification), and other global change drivers (e.g., land use change, pollution, over-exploitation of resources).
Earlier today, the second working group of the IPCC released their report into the probable effects of global warming. So far only the summary for policy makers is available online, but even that is quite terrifying reading.
Many millions more people are projected to be flooded every year due to sea-level rise by the 2080s. Those densely-populated and low-lying areas where adaptive capacity is relatively low, and which already face other challenges such as tropical storms or local coastal subsidence, are especially at risk. The numbers affected will be largest in the mega-deltas of Asia and Africa while small islands are especially vulnerable.
(This is the second of three reports in this year's "fourth assessment"; the first asked whether climate change is real and whether it's caused by humans, this one asks what the effects of climate change will be, and the third will suggest things that can be done.)
Although the report is basically a glorified literature review, and very much the work of a bureaucracy, it isn't the sort of document that can be dismissed as easily as what the Prime Minister seems to think. There are hundreds of authors, all of them highly distinguished (such as the director of our own Bureau of Meteorology), and while they might all be wrong, it's not something I'd put money on.