Paul Murray: "people on trains scare me"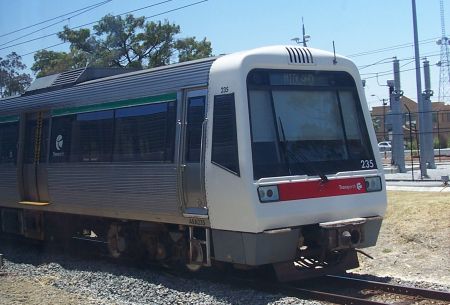 I'll talk stem cells sometime soon, but for now here's a shorter version of Paul Murray's column in today's West Australian. (Annoyingly, it's not online, but the editor had the gall to plug it on the front page mere days after the nation's worst railway accident in years!)
So rarely do I lower myself to the level of public transport, I'm surprised to discover that trains don't suck and are used by real, living people. But my copyeditor suggested throwing in the term "strap-hanging" so I'd look like one of the cool kids.

Not only have I never heard of the social psychology idea of conformity; I also have trouble distinguishing between London and New York, calling the latter's subway the "Underground", and will make a hand-waving argument to dismiss the fact that peak hour on their systems is socially no different to ours.

And since I don't have a real job, I fail to understand why people who do might be tired when coming home, and therefore might take advantage of the chance to relax when someone else is driving.
(Oh, and by the way Paul, electrifying the Fremantle Line was the work of the Lawrence government, not Allanah MacTiernan.)