Plodding onwards with APEC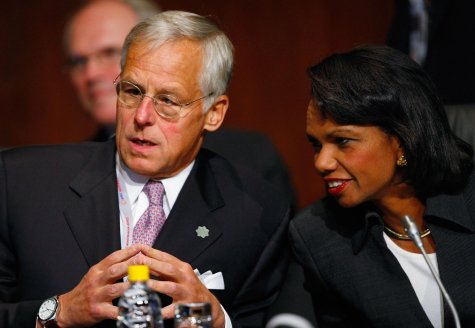 It's really very annoying that reports about APEC in the local media are primarily focussing on John Howard, George Bush, and (to a lesser extent) Hu Jintao. Do our journalists need reminding that Sydney is also hosting the prime ministers of Japan and Canada, the presidents of South Korea and the Philippines, the chief executive of Hong Kong, and many more?
With the main leaders' summit not happening until tomorrow, it's too early for me to make any sweeping comments, nor will I not jump on board with critics of the cost (running any kind of conference is expensive!). And while the police panic about a few protesters is way over the top (WA police didn't need to invent new crimes for Hu Jintao's visit!), it's also the case that APEC has the heaviest security requirements of just about any major international meeting.
But the meat in the sandwich, if you will, of APEC gatherings has always been the meetings held informally on the side. And so far they've been far from stellar: a treaty giving Australia access to American military technology, slightly more funding for APEC's secretariat, a new security meeting between Australia and China, mutterings about missile defence, and rehashes of supposed commitments to the Doha negotiations.
Really, the most impressive announcement has been the arrest of the Chaser boys.