Fail!, Facebook, and pillows …?
A few anecdotes before the more serious political post to follow: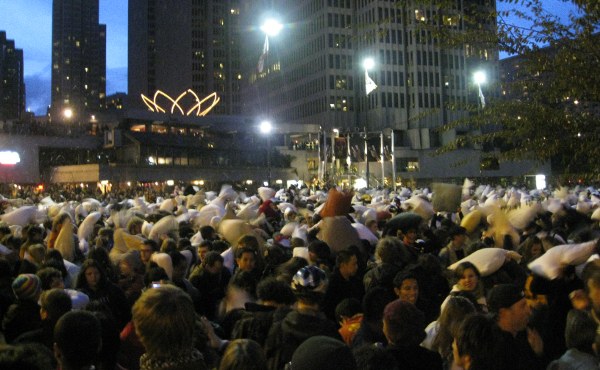 The Valentine's Day pillow fight was fun!
My favourite quote from last night's FAILparty (at a surprisingly cosy bar hidden behind SF's Federal Building): "I love how the Internet has made 'fail' a noun, but I'm sad for 'ure'. I feel like we should throw a 'ure' party, to mourn its loss."
Tonight's Facebook developer event was cool for explaining how the news feed will become first-person and more about sharing, but also because Mark Zuckerburg dropped by to say hi to everyone …!
And okay, I couldn't resist some politics. I suppose it was necessary for the US to pass an enormous bailout bill, right after Australia's parliament enacted our own mini-version, but even though both went through with amazing speed I'm surprised at how much party bickering there still was (in both cases). In WA, for instance, observe how the Premier supported the plan at first, only to fall in with his party and question it two days later!