Tuesday 6 February 2007 at 8:39 pm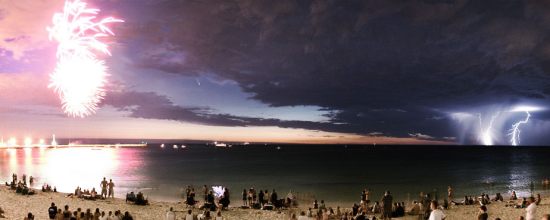 Proof that quite a few of the Digg crowd are in need of a brain transplant: this awesome panorama of the Australia Day fireworks at Hillarys, the lightning, and Comet McNaught was yesterday's Astronomy Picture of the Day. It got on to Digg earlier today, hitting the front page pretty quickly … and something like half of all the comments are people going on about how it's 'obviously fake'.
Also in the "foreigners talking about Perth" category: there is to be a major upgrade of the concert hall in Denver, Colorado, and its administrators have said they'll start by studying various concert halls around the world that they like. Apparently our pillars-and-concrete icon of 1960s design (very Reid Library-esque, really) is one of them, right up alongside Frank Gehry's Walt Disney Concert Hall in Los Angeles …!