Sunday 28 January 2007 at 9:08 pm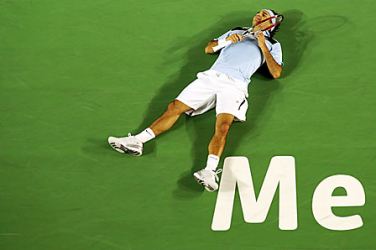 Props to Roger Federer for an utterly awesome Australian Open win. And also for being a great bloke — signing autographs, cracking jokes in his speech, chatting to his opponent after the match — putting to shame a certain Australian tennis player.
But a thousand curses to the WA management of Channel 7, who decided that the men's final wasn't important enough to show live. Using the three different live functions of the official site (each with slightly different delays!), this is how I ended up "watching" the final: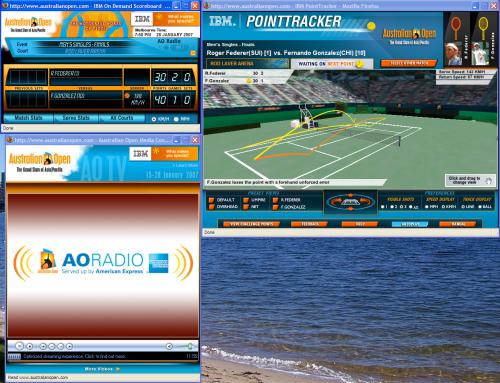 I can understand the reason why the telecast was delayed (which doesn't make it forgivable) … and the more I think about it, the more I look forward to a future where TV is delivered over the Internet. Whether it's GooTube or Yahoo! or Apple, or even Microsoft or AOL, the day that the first major sporting event is streamed live and in full will be a great one for fans.
Freed from the shackles of conventional please-everyone-in-one-stream broadcasting, I reckon that day will also spell the death of traditional TV corporations. They've lifted their game (in the US at least) because they've realised that DVD and video games let people see what they want when they want it. But unless there's a massive change in TV industry politics, the quality new shows seem to be too much stopgap and not enough cure …